Shop & Get Rewarded
We do recognize our customers. Simply shop on our site/store/spa to earn points. Redeem on your next purchase.
1 Derham spent = 1 Point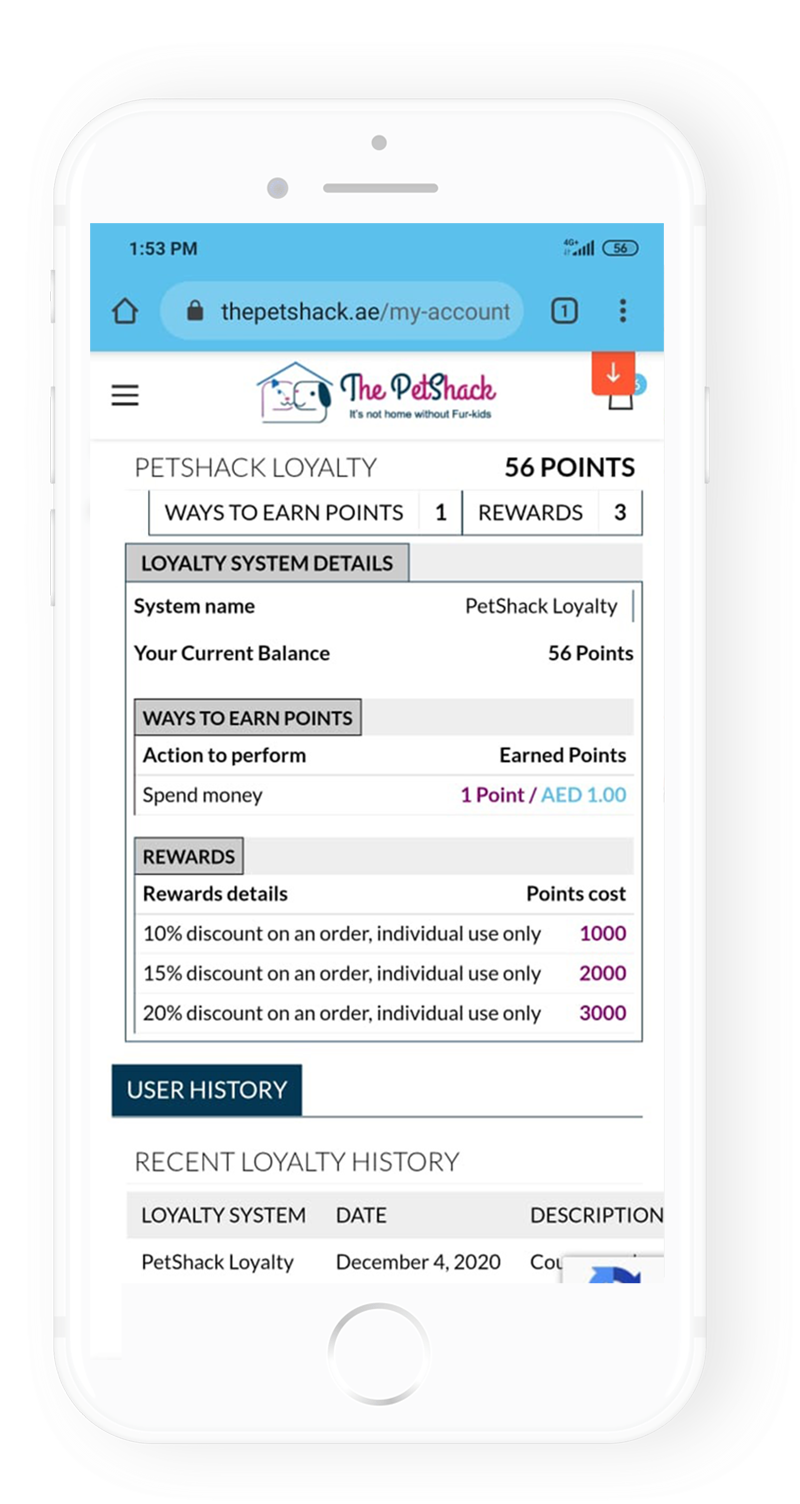 There are several ways to Earn Points. Below are few:
All you need to do is, simply purchase any product from our website.
When you register at our site
There are several ways to Redeem Points. Below are a few:
Redeem points for your purchase from our website.
Redeem at our spa exclusively with the below points:
1000 points for 15%
2000 points for 25%
3000 points for 35%
You can visit our website to monitor the Earned/Redeem points.
How to become a member?
Just visit our website and register with your email address.
How many Points can I earn on each purchase?
You will be earning 1 point on every 1 dirham purchase on our store or site or spa. For example: if you are purchasing a 250 dirhams of worth products or spending on your pet at our spa, you will be credited with 250 points.
How do I check my Points?
You can check at My Account page on our website.